Why Are Instant Payday Loans Good Solutions for Sudden Financial Crunches?
Most people have faced financial crunches at some point in their lives. And if you have not heard of payday loans, then you probably don't know how beneficial they are. Everything in the world comes with its own pros and cons and so do the instant payday loans. So, you will need to study and understand well about how they work, when to avail, how to repay, etc., before getting into any kind of an agreement.
At instantcreditloansus.com, you will find so many lenders who will strive to provide you with a suitable loan irrespective of your financial circumstances. Here in this blog post, we will list out all the requirements and terms which you should be aware of while getting an instant payday loan.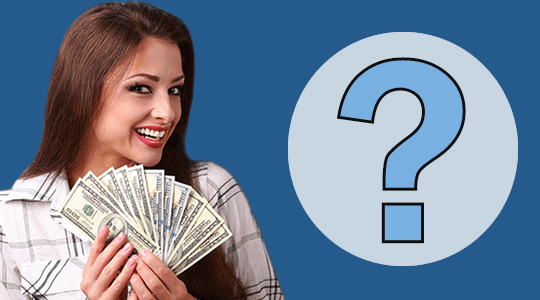 What Exactly Are Payday Loans?
So evident from the name, Payday loans are a type of short-term no credit check loans that can be availed from a lender and it should be repaid on your next payday or when the paycheck comes in. It gets called by so many other names like the 'salary loans', 'cash advance', 'small-dollar loans', etc. Depending on the circumstances and many other things, they are called by the suitable name. However, what matters is to know how they can help you and why you could avail them.
Are You Eligible?
Before we get into the other details, let's see if you are actually eligible for a payday loan. Since it is mostly a no credit check loan, the credit scores are not an important criterion for qualifying. To get a payday loan approved, you should satisfy the basic qualifying criteria that include you being a legal adult (18 years of age and above), a permanent US resident, be currently employed with a regular income falling into your active checking account. Many states in the US have rules to follow regarding the payday loans and few states have banned the practice too. So, you will also have to check if the state that you are residing in legally allows the payday loans and other short-term loans system.
Why Choose Payday Loans?
After confirming that you satisfy all the eligibility criteria for a payday loan, you will have to study all the terms and details regarding them. One of the important benefits of payday loans is that they can be availed online. Many lenders provide simple online tools which ease applying for a loan from anywhere. The fact that they are no credit check loans means that these online payday loans are approved for poor credit scores also. The online payday loans no credit check requisite is the one that attracts most customers. This facility is highly beneficial for many people as the banks reject their loan application because a poor credit score is considered to be a threat as the credit scores indicate the financial credibility of the individual. Also, the online payday loans no credit check facility does not involve any elaborate paperwork and verification process apart from the basic things. So, it saves a lot of time too and if your loan application is approved, the money will be in your account at the earliest.
The first step should be the wise step. You should explore well and look for a reputable lender. At instantcreditloansus.com, you will find many lenders who are reliable and will follow the regulatory rules. Most lenders do not impose any restrictions on how you should use the loan amount. However, it is better if you use them wisely only for genuine purposes. Also, be aware of the entire process and keep it transparent and documented.